Mobile ground protectionsystems
Ground protection. Surface protection. Safety.
VSV ground protection mats provide a robust and stable surface. The mats are firmly connected to one another to create a safe working platform or road surface for heavy loads and vehicles across both the length and width of the mats. Other advantages are the protection of sensitive areas and paving, avoidance of crop damage and reduction in soil compaction.
There are a diverse range of uses for these mats from industrial, commercial and communal purposes through to humanitarian and private applications.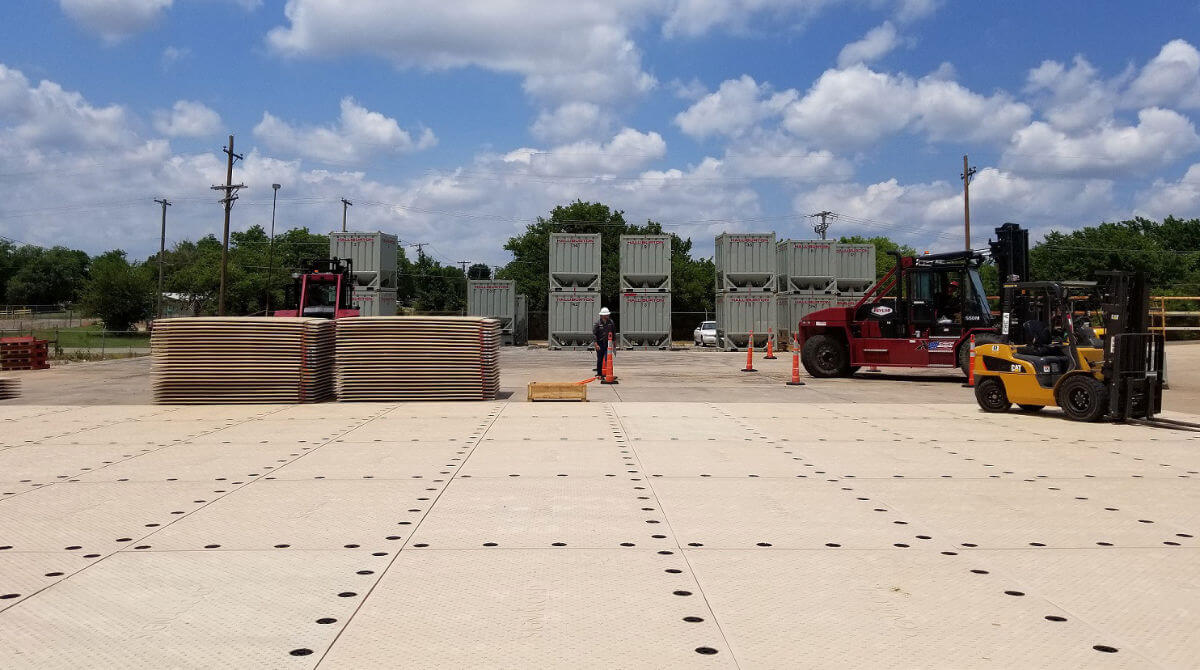 We help you to fulfill your strategic corporate goals with respect to occupational safety and the avoidance of environmental damage, while saving you time and lowering your project costs. Irrespective of the project you are planning, our products enable you to lay ground protection solutions, temporary roads and access roads and paths for vehicles and pedestrians safely and quickly.
We rent out our products across Germany!
Fast. Unbureaucratic. Punctual.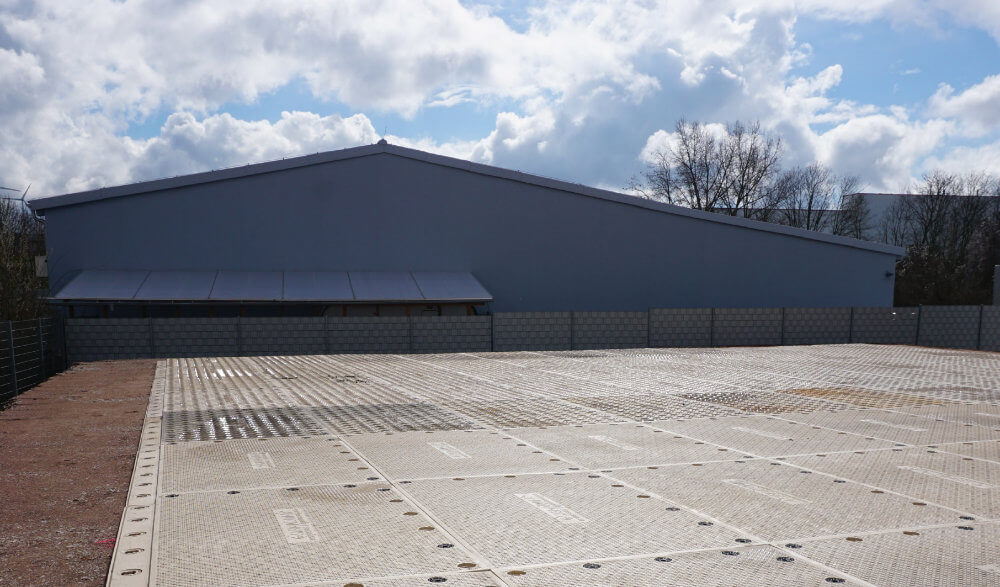 Ensuring that your project

is on safe ground
Place your trust in the reliability and expertise offered by our team when planning your project. We support you as a full service provider from the preliminary inspection of the building site through to the planning and implementation of the project. Our own modern fleet of vehicles and employees with many years of experience guarantee quick installation and dismantling of the mats either for short-term or long-term rental.
Easy installation. Easy cleaning. Easy reuse.