Safe traffic management is dependent on unambiguous markings. The complete removal of incorrect or confusing lane markings is thus of great importance. Alongside mechanical milling processes, VSV also offers innovative high-pressure water systems for the demarcation or surface cleaning of runways or roads that are highly contaminated with rubber skid marks.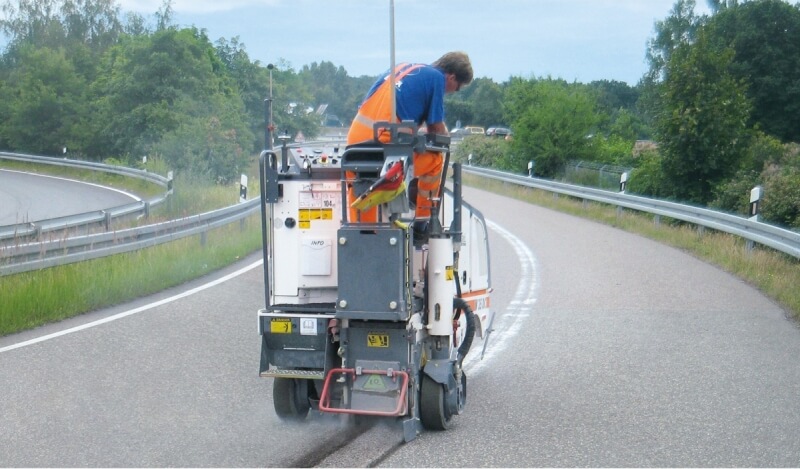 For the removal of lane markings without milled edges, we use a milling head with a groove spacing of ≤ 3mm and a 2x25mm tapered edge down to 0.
Milling width: 0.10m – 0.37m plus 2x25mm tapered edge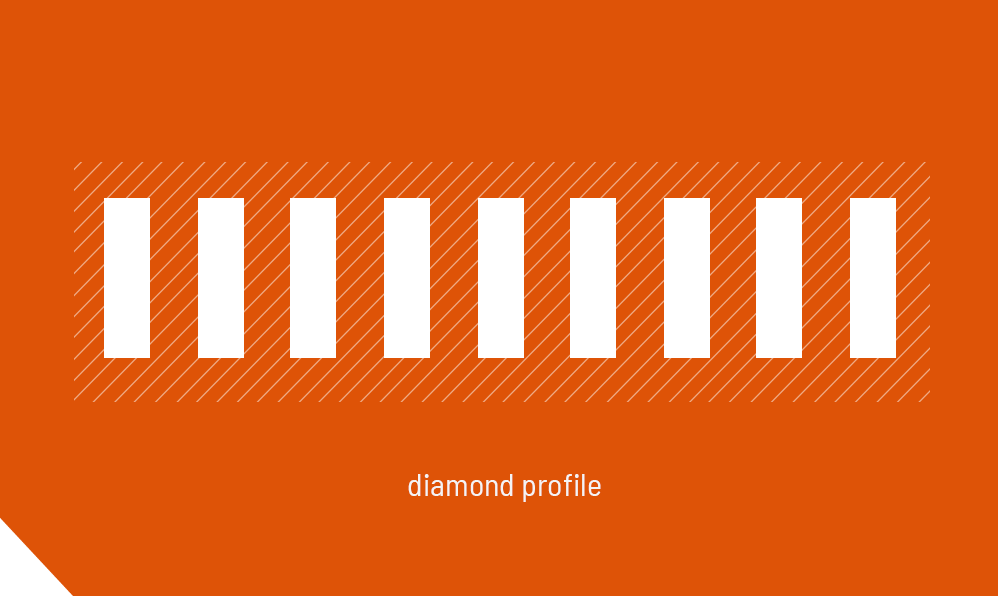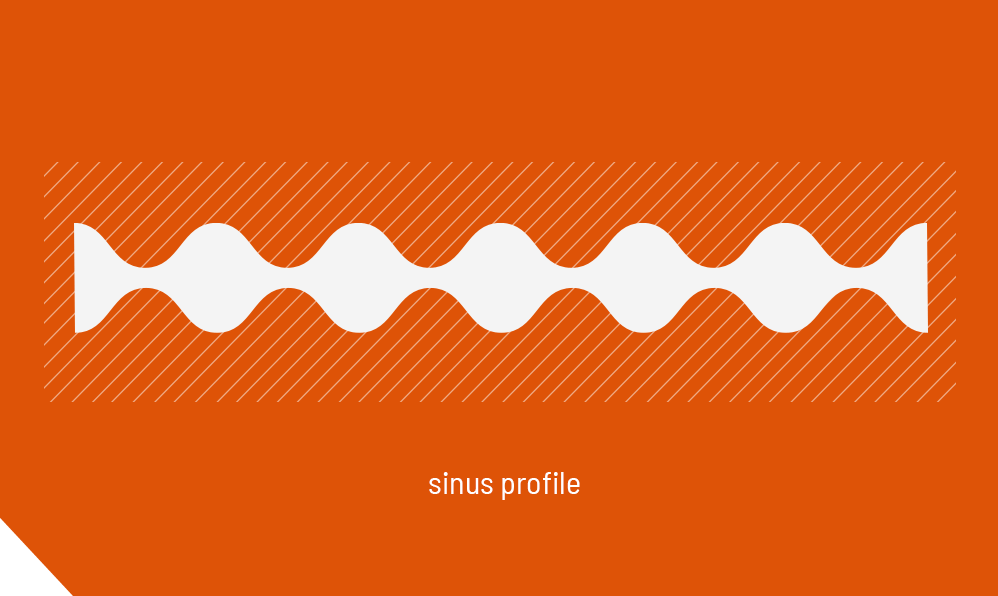 Rumble strips in two different
milled profiles
High-pressure water technology
Environmentally conscious
Our combined milling and suction machine immediately sucks up the water and residues at a negative pressure of up to 15,000 m²/h into a waste water container so that it can be disposed of or processed in an environmentally friendly way.
A water pressure of 500 to 3,000 bar ensures optimal cleaning results. The spray boom rotates at 3,000 rpm to clean the surface effectively and evenly.
The suction system that is integrated into the high-pressure water cleaning machine sucks up all of the cleaning residues and almost all of the sprayed water, which means that the road can be used again almost immediately.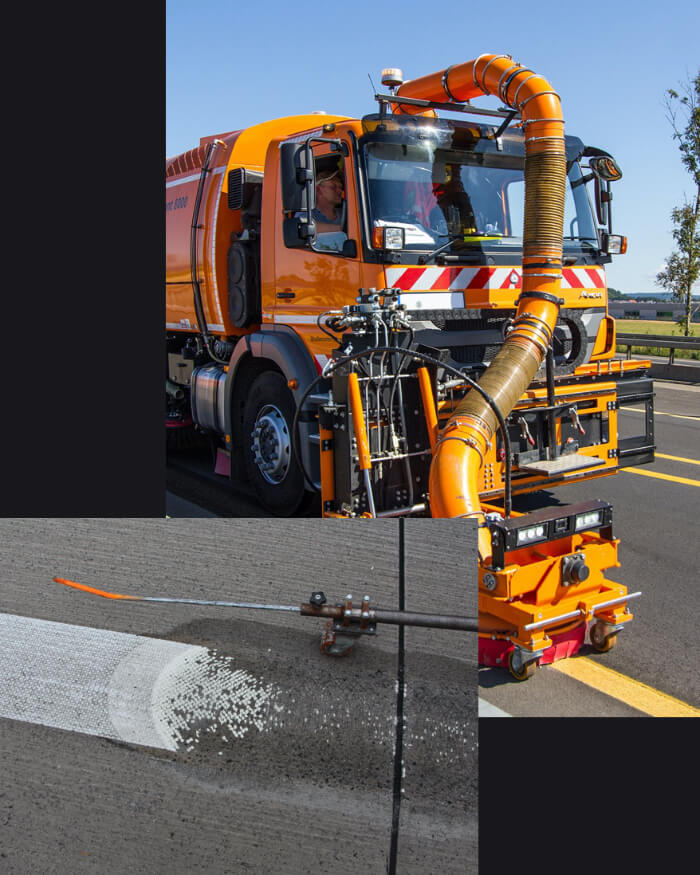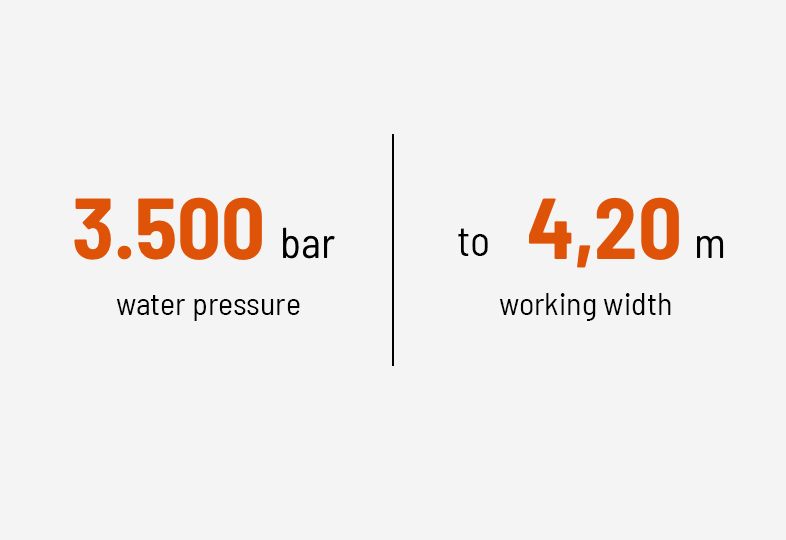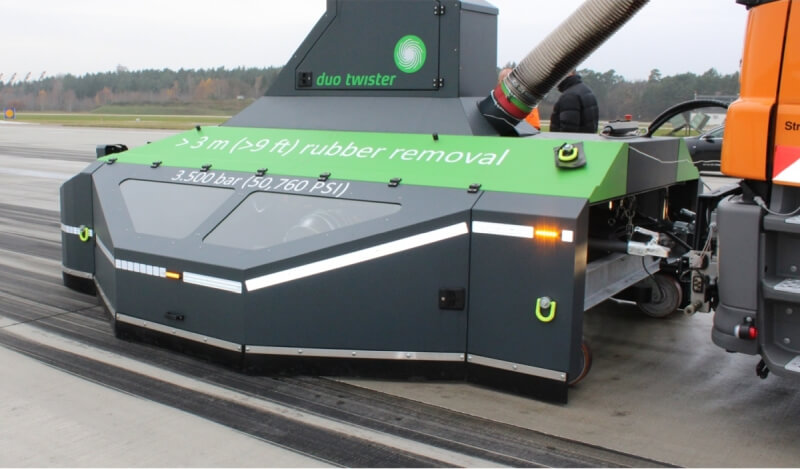 Are you familiar with the duo twister from traffic-lines? It is an innovative high-pressure water solution with a working width of between 3.10 and 4.20 meters.