Measure. Direct. Intervene.
Vehicle differentiation systems are used to precisely and specifically divert or redirect individual road users.
Due to the steadily increasing burden placed on traffic infrastructure, critical elements such as tunnels, thoroughfares and above all bridges are being subjected to undue strain. Vehicle differentiation systems use modern sensor technology to measure and detect vehicles based on certain parameters – usually their weight, axle load or dimensions.
In combination with networked traffic control systems, the detected vehicles can be individually redirected, diverted or even stopped if they trigger a certain sequence of alarms.
Modern laser and sensor technology makes it possible to automatically detect and track vehicles with a defined set of weight and dimension parameters.
Based on these measurements, electronic displays and traffic control systems can specifically respond to individual road users and redirect or divert them.
Mobile or fixed vehicle barriers and restraint systems complement the traffic data system and intervene if the driver ignores the directions given by the traffic control systems.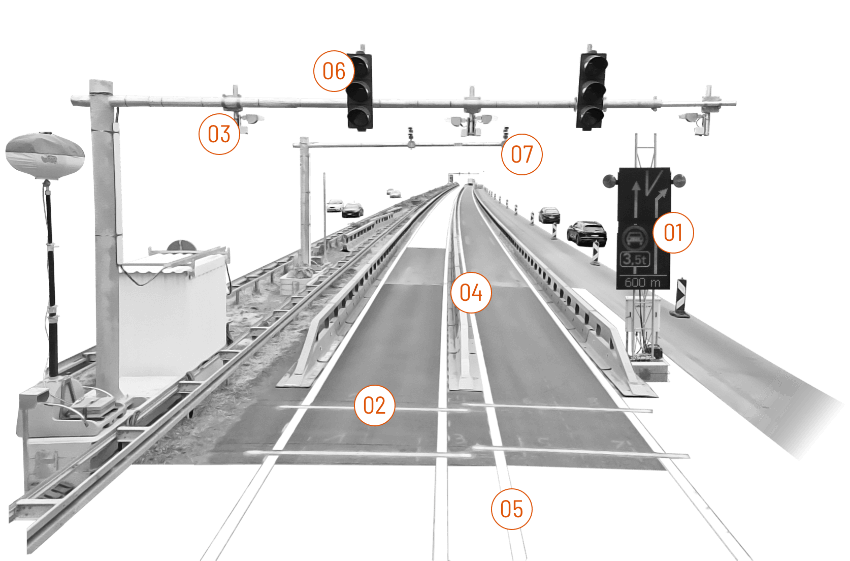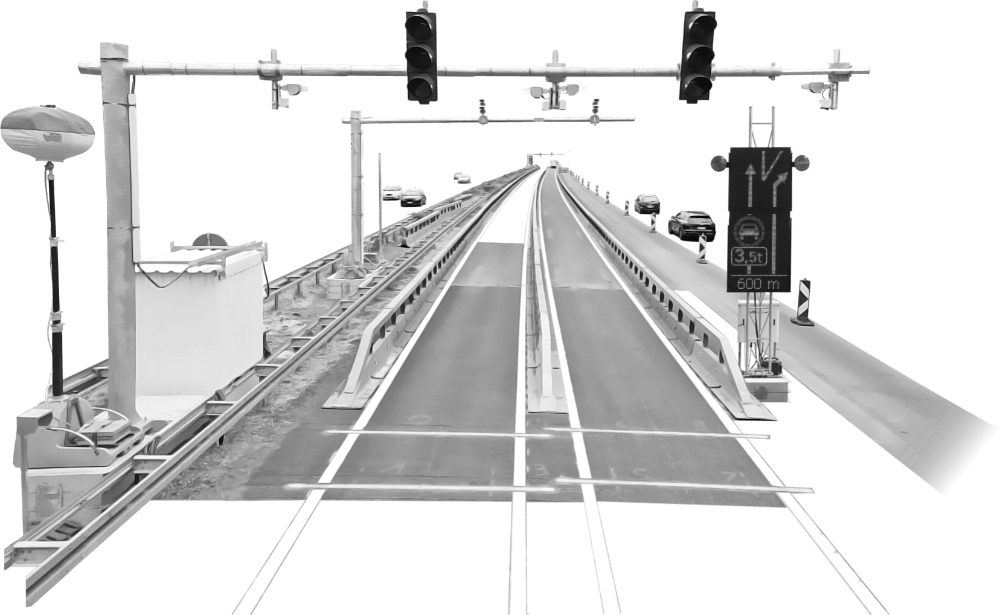 01
01 LED-board
LED-Board

Full matrix LED boards can be used to convey individual information as well as traffic signs of any kind to traffic participants.
02
02 FZ-Verm
Vehicle measurement system (Weigh in Motion)

Weigh In Motion is used to record the vehicle axle load as the vehicle passes over it. With WIM, total weight, axle loads, axle spacings, vehicle category, speed, vehicle length and time gaps can be recorded and statistically analyzed for each individual vehicle. (Source Wikipedia)
03
03
Laser measurement scanner

This system is used for vehicle detection and classification. Furthermore, the height, width and length of a vehicle are determined with the scanner.
04
04
Protective barriers

Mobile protective barriers are used for reliable lane separation in construction site areas for the safety of road users.
05
05
Lane marking

Lane marking, also known as road marking or ground marking, is a coloured marking on the surface of traffic areas used for road traffic. It is part of the road equipment and is used for traffic guidance, for marking different traffic areas and as a traffic sign. (Source Wikipedia)
06
06
Light and signal system

This is used to control road and rail traffic. Traffic lights instruct road users to behave in a certain way by emitting controlled signals. These traffic signs, which vary in shape and colour, each have a different meaning and only work against the direction of the traffic to be controlled. (Source Wikipedia)
07
07
ANPR-Camera

This system is used to record the licence plates of vehicles.
LED Tafel
Mit Vollmatrix–LED-Tafeln können individuelle Informationen sowie Verkehrszeichen jeglicher Art an Verkehrsteilnehmer vermittelt werden.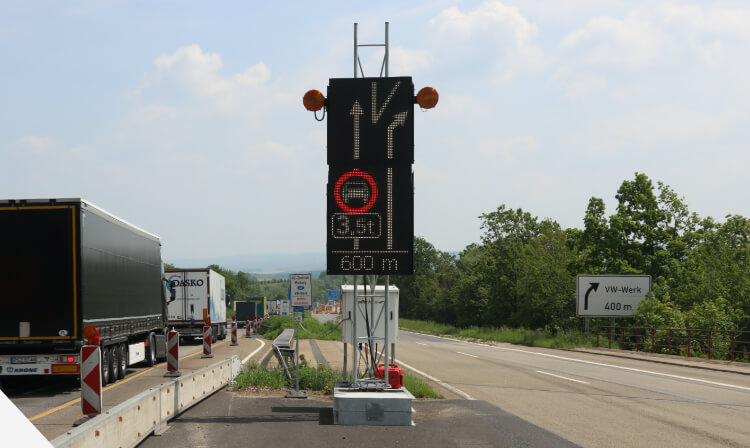 Fahrzeugvermessungssystem
Fahrzeugvermessungssystem (Weigh in Motion)
Weigh In Motion dient zur Erfassung der Fahrzeugachslast, während das Fahrzeug darüberfährt. Mit WIM kann für jedes einzelne Fahrzeug Gesamtgewicht, Achslasten, Achsabstände, Fahrzeugkategorie, Geschwindigkeit, Fahrzeuglänge und Zeitlücken aufgezeichnet und statistisch ausgewertet werden. (Quelle Wikipedia)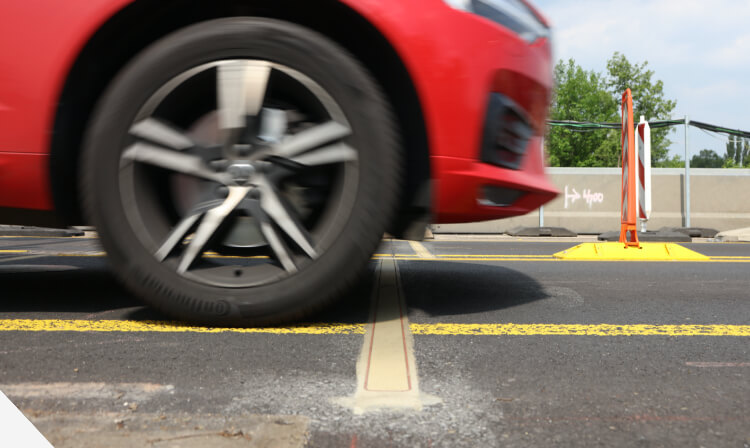 Lasermessscanner
Dieses System dient zur Fahrzeugerfassung und Klassifizierung.
Des weiteren wird mit den Scanner die Höhe, Breite und Länge eines Fahrzeugs ermittelt.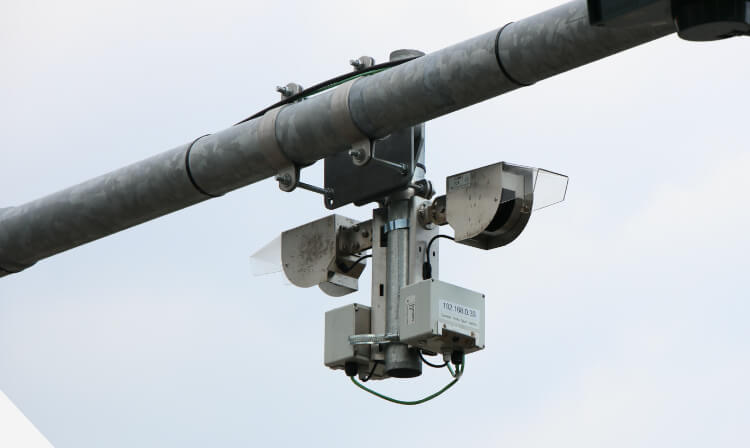 Schutzwände
Mobile Schutzwände werden für die zuverlässige Fahrbahntrennung in Baustellenbereichen zur Sicherheit der Verkehrsteilnehmer genutzt.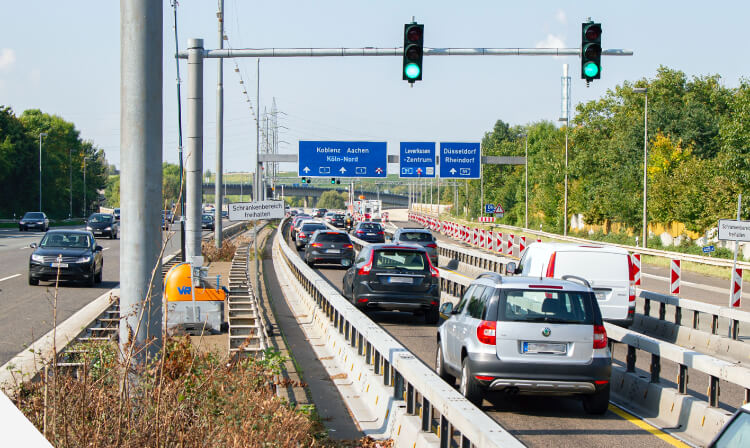 Fahrbahnmarkierung
Die Straßenmarkierung, auch Fahrbahnmarkierung oder Bodenmarkierung, ist eine farbliche Kennzeichnung auf der Oberfläche von Verkehrsflächen des Straßenverkehrs. Sie gehört zur Straßenausstattung und dient der Verkehrsführung, der Kennzeichnung verschiedener Verkehrsflächen und als Verkehrszeichen. (Quelle Wikipedia)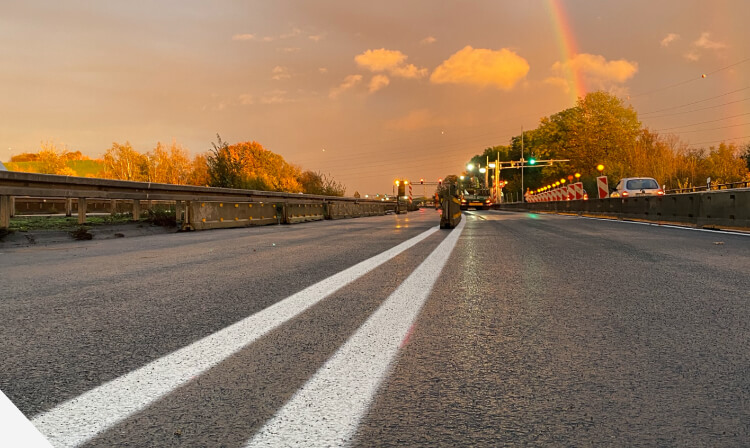 Licht-Signalanlage
Diese dient der Steuerung des Straßen- und Schienenverkehrs. Ampeln ordnen für Verkehrsteilnehmer ein bestimmtes Verhalten an, indem sie gesteuerte Signale abgeben. Diese nach Form und Farbe verschiedenartigen Verkehrszeichen haben jeweils eine andere Bedeutung und wirken nur entgegen der Fahrtrichtung des zu regelnden Verkehrs. (Quelle Wikipedia)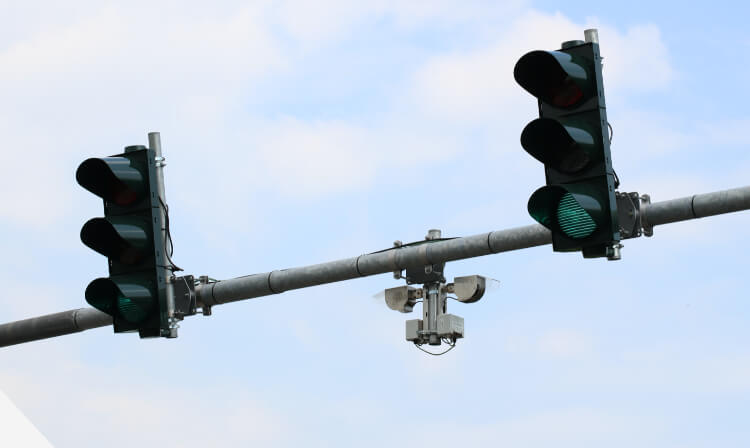 ANPR Kamera
Dieses System dient zur Kennzeichenerfassung von Fahrzeugen.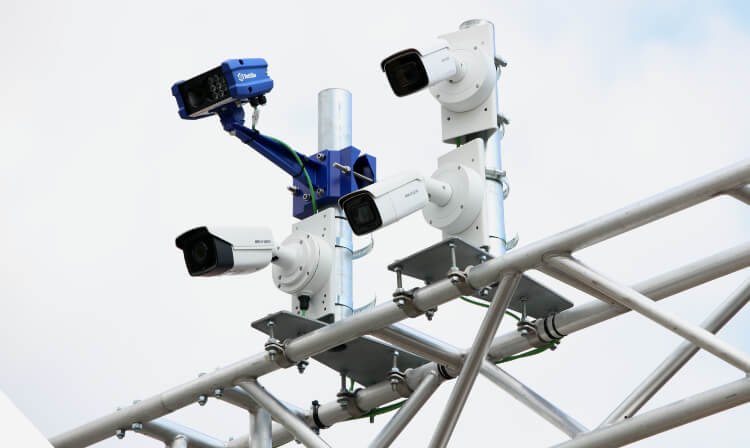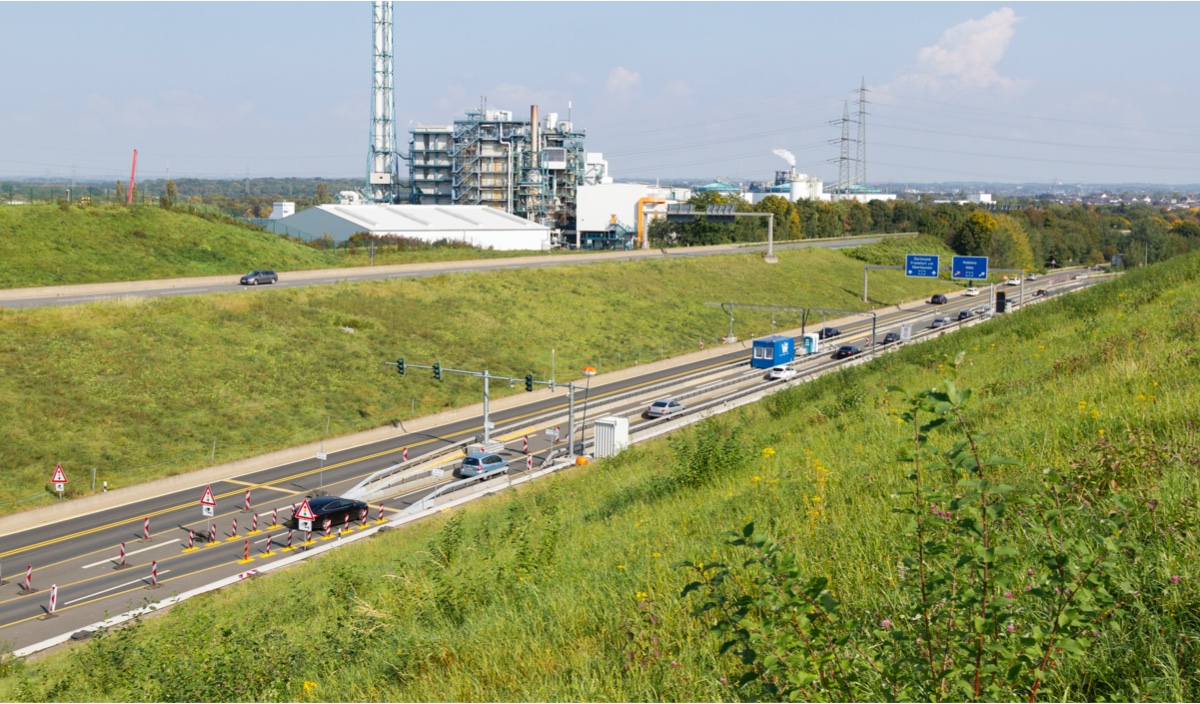 Our experts will develop tailor-made concepts for your specific traffic situation. Let us help you find the optimal combination of smart sensor and measurement technology together with high-performance traffic control systems so that you can differentiate between vehicles and keep traffic routes safe and secure.